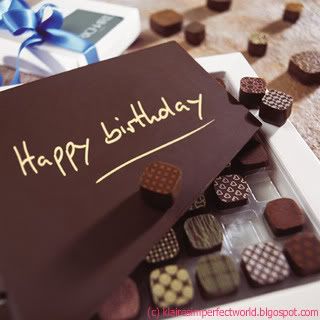 Halo people!

i have to thank all of you (especially those who greeted me a happy birthday in advance or on my exact bday!<:-P )....
so coming from the bottom of my heart

.... xiexie ni!

i'll not forget you all! i really love my cyberfriends:D
and anyway.... i also like to extend my thanks to all my classmates and friends especially our class advicer who remember my birthday! i though they don't know that today is my birthday.... hahas

i really appreciate all your greetings!

thanks for those who called and texted me just to tell happy birthday ! xiexie! thanks to all my classmate who sing a happy birthday song for me in school.... LOL!

they tease me while they're singing the birthday song....
" happy birthday to you ! happy birthday to you! happy birthday ! happy birthday! happy birthday to you !
HAPPY BIRTHDAY
DANSON !
HOW OLD ARE YOU NOW?!!
i only have one reaction..... as in "what?!" haha! its just like they're singing an advance birthday song to danson! hahas:)
But anyway.... THANK YOU ! THANK YOU ! muax!

i love yah all!
BTW HAPPY SECOND YEAR ANNIVERSARY FOR THE FIRST ALBUM OF DANSON TANG "AI WO"!
kla

ire's imperfect world